We love napping by the fireplace! 2018'
Sunbathing....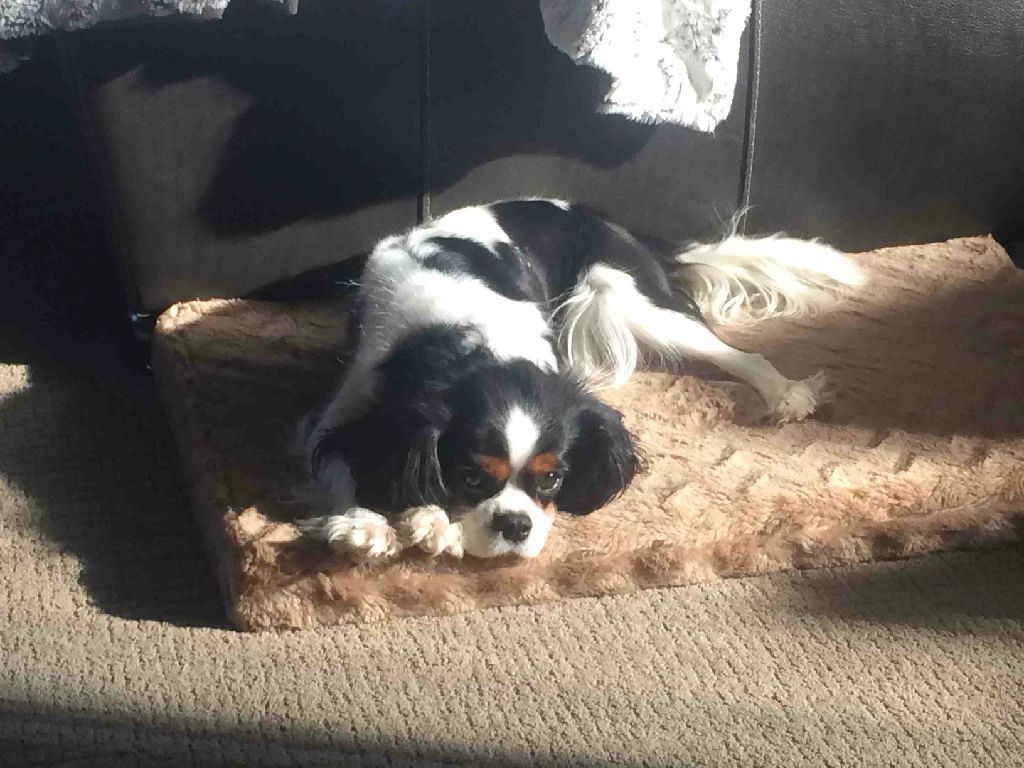 Roxie, 12 years old now! Still healthy and healthy heart! 1/20/17


Fun in McCall

Cavaliers love to play in the snow!!
"How sweet it is to be loved by you"
Roxie, showing her dad how much she loves him!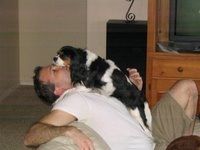 My brother John with Roxie when she is a puppy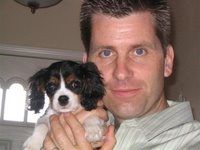 The love of Cavaliers and one Giant Golden Retriever!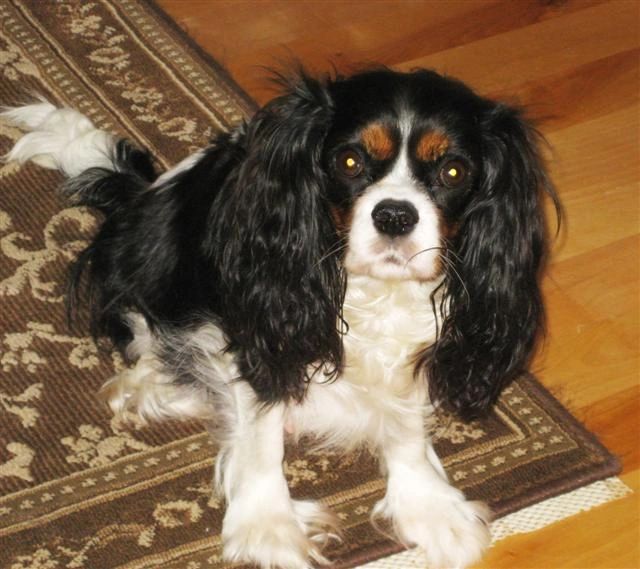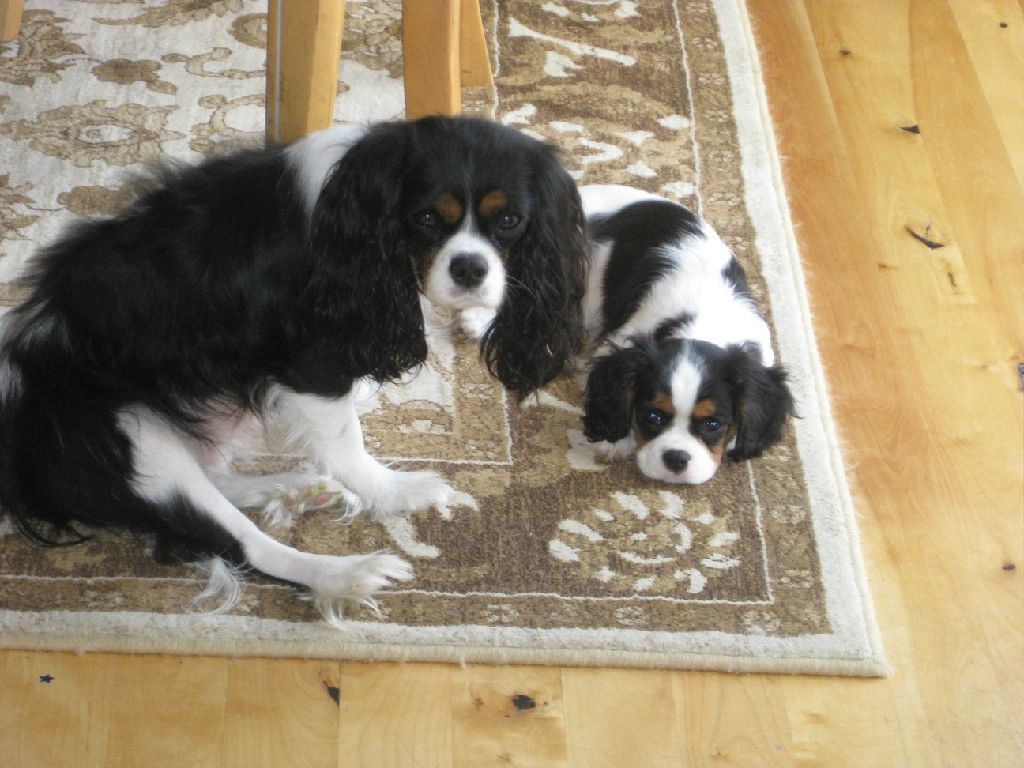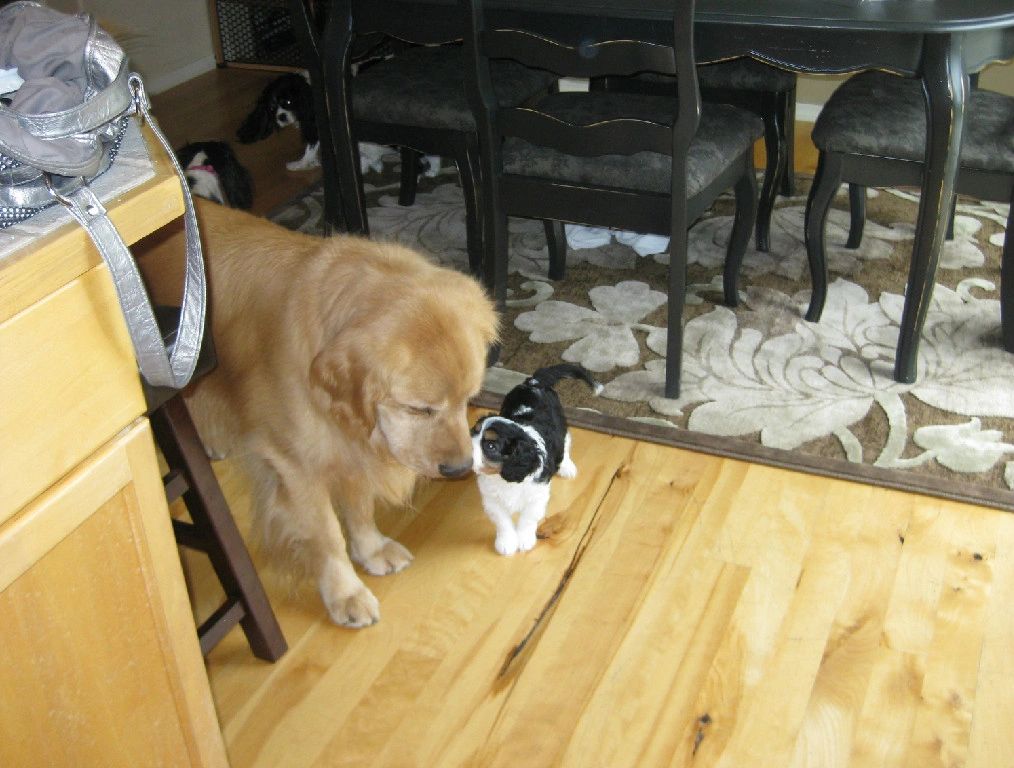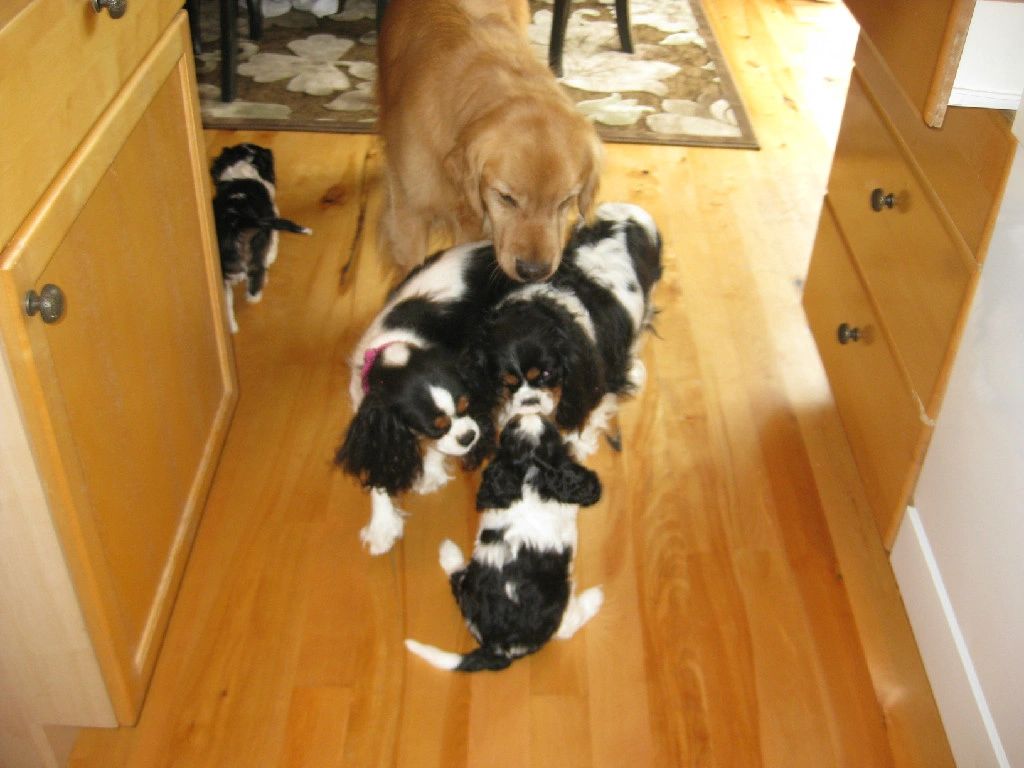 Oh, 5 puppies in a basket!!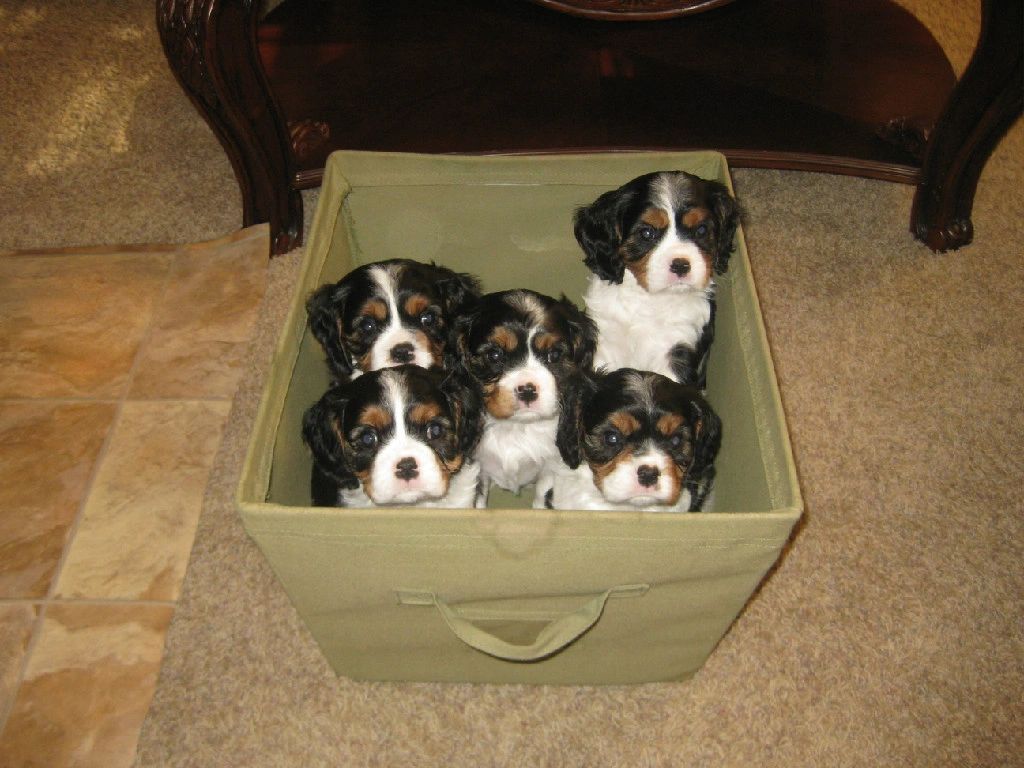 Wish I could sleep this good!!!
(In Loving Memory of Kathryn Elliott, 1-1-1911/ 10-7-2008. Miss you Grandma!)
Visiting my Grandma at the nursing home with Olivia. Cavaliers make great therapy dogs. My Grandma, and everyone in the nursing home, enjoy it when I bring one of my Cavies for a visit. Including my Cavaliers!
Playtime
Hawaiian girl!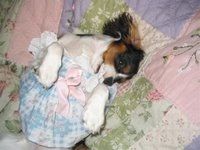 My daughter loves to dress them up! They seem to enjoy it too!
Me, hanging with one of my girls!
Can I help decorate the Christmas tree?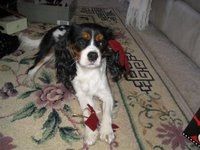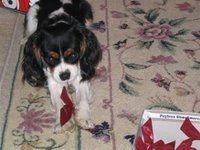 Cavaliers love to be with you, and when your not sitting, anything that resembles their owner will do, even your shoe.:)
Cavaliers get along great with other pets too!
Time to cuddle and take a nap. Can you locate the Cavalier puppy in this picture??? How sweet!
"Look pretty... oh that is easy!" "That is what I do best, silly!"